The familiar fun race to yell "UNO!" comes with wild, new choices! While playing the color and numbers matching game, you're faced with a decision: draw extra cards or take a dare! Dare cards come in 3 categories: Family, Show-Off and Daredevil, with 16 dares on each card, and 1 House Rules blank card where you can make up your own rules! You may end up talking like a pirate until your next turn, or standing on one foot, or even showing your best dance moves! What will you risk – drawing more cards or doing something wild Find out when you play this new version of the classic UNO game if you DARE! And don't forget to yell "UNO!", even if you have to do it like a pirate, matey! Comes with instructions and 112 playing cards. Colors and decorations may vary.
---
From the manufacturer

UNO With A Twist

Channel your inner daredevil with UNO Dare! Classic UNO rules apply, yet with the addition of special action cards, players get the chance to experience all new game changing moments!

3 Types Of Dares

In this version of UNO game, players can decide to take a dare in lieu of drawing extra cards. If you choose this path, you'll be able to pick a dare from 3 different categories: Family, Showoff, and Daredevil – each one is hilarious and fun!

Make Up Your Own Dares

Players can customize the game by writing their own dare onto the blank card provided. Whether it's silly (hopping like a bunny) or challenging (do 10 pushups in 10 seconds, loads of laughter are sure to follow!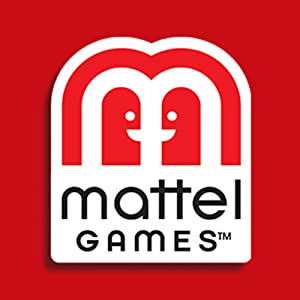 What's in the Box?
Includes 112 playing cards and instructions.