---
Product Description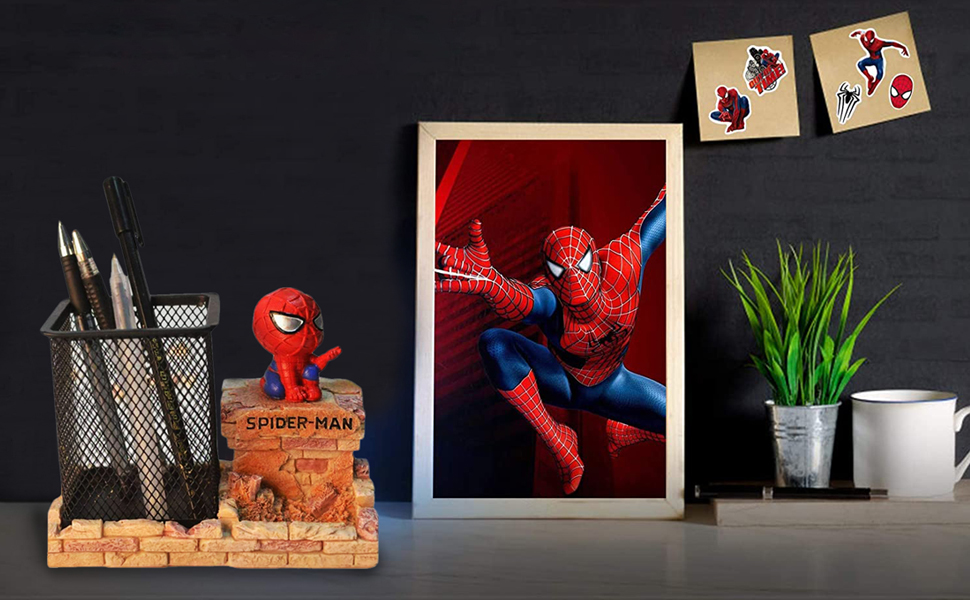 Spiderman Desktop Decoration
A warm and inviting home will always have an eclectic mix of objects, textures, woods and color. You will never go wrong when you opt for this novel Iron Man grid pen holder, worthy of admiring glances with its unquestionable graphic design and beautiful rich grain. The elegant detailing supplies an ingenious point of added luxury, whilst keeping a so-good-looking Spider-Man pen holder hidden and your essentials handy.
Your office desktop decoration

The super hero pen holder is the perfect complement to your home office and the perfect accessory for non-lethal offices, keeping your desk out of clutter. This is a pen holder that combines style and functionality, and is full of creativity.

High capacity

The spiderman grid pen holder is large enough to hold large pens, sharp pens, markers, scissors, pens, pencils, letter openers, and many other desktop widgets.

Unique design

This unique pen holder is made of grid and resin. The pen holder is a resin crafts and is handmade. Spider-Man pen holder is attractive, stylish, sturdy and durable.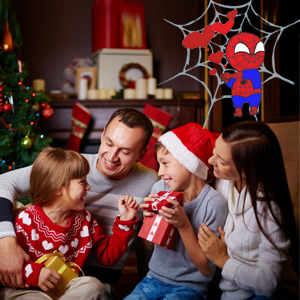 Preferred Gift
Novelty desktop gifts, Children's Day gifts, school gifts,Christmas gifts, office gift, souvenirs, perfect gift choices for your father, husband, partner, children, boyfriends on any special day. This is a must-have gift for all Spider-Man, Superhero, and Avengers fans and he will surely be surprised when he opens this lovely gift.