---
Product Description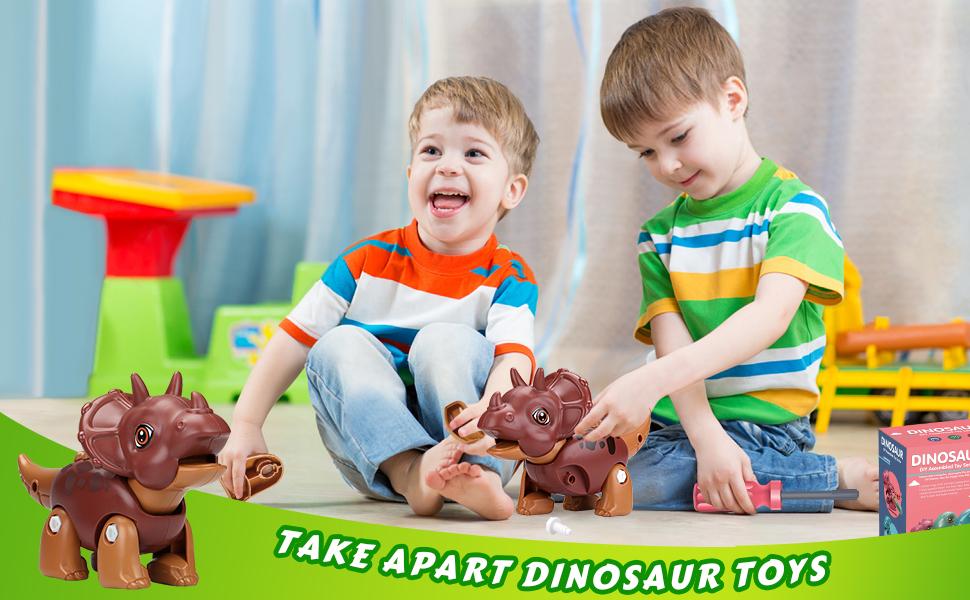 Let Your Kids' Imagination Fly and Creativity Soar with Smarkids Take Apart Dinosaur Toys
Smarkids is our global brand and we are committed to research, design and develop educational toys for Children over the world. Our take apart toys have passed rigorous testing and certification before landing at your door, 100% safe for your children, please be assured to buy!
Dinosaur toys are one of the most popular toys for kids. Smarkids newest dinosaur toy building sets are specially born to meet the needs of boys and girls aged 3-7.
Note: This stem toys set is for Children who is over 3 years old.
Cozy Kids Screwdriver

The screwdriver is specially made for kids, facile, smooth, cozy-sized. Kids can use it to tighten or loosen screws easily, exercising their hands-on ability while assembling dinosaurs toys.

Flexible Joints

The joints of the stem dinosaur toy can be moved flexibly- open/close the mouth, swing the head, move the cute limbs and wag the tail, allowing children to increase the fun of the dinosaur games

High-quality & Safe

The diy assembled dinosaur toys for kids are made of high-quality material and exquisite workmanship with obtuse angles, smooth edges and corners, no worries that the parts will hurt your kids' hands.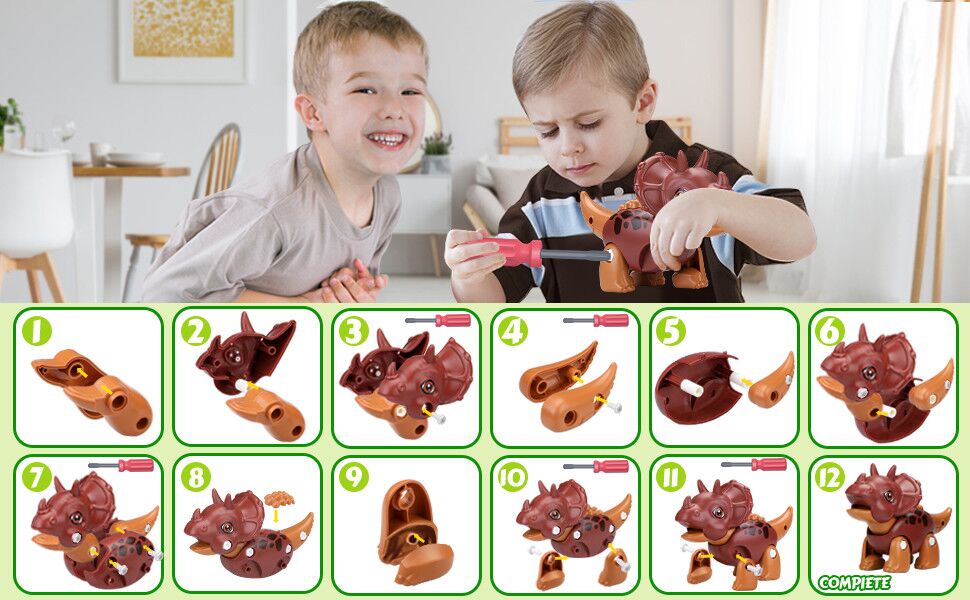 Great Educational Learning Dinosaur Building Toys for Kids
These stem toys construction toys can help kids increase the sensitivity of their fingers, improve hand-eye coordination, three-dimensional conception ability and exercise thinking, improve fine motor skills, promote teamwork.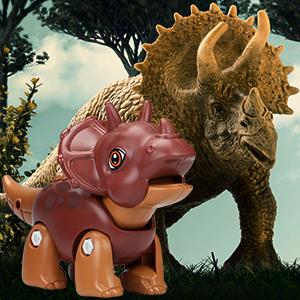 Interesting knowledge of Triceratops
Triceratops (meaning "Three-horned face") was a large, quadrupedal, plant-eating dinosaur (grazing in large herds together) that lived about 68 to 65 million years ago – in the cretaceous period. It was 9 metres (30 feet) in length and weighed 5 tons. Triceratops had three horns on its large head- two long brow horns to defend itself against meat eaters (predators), and a third shorter horn at the end of its nose. Triceratops was hunted by T. rex.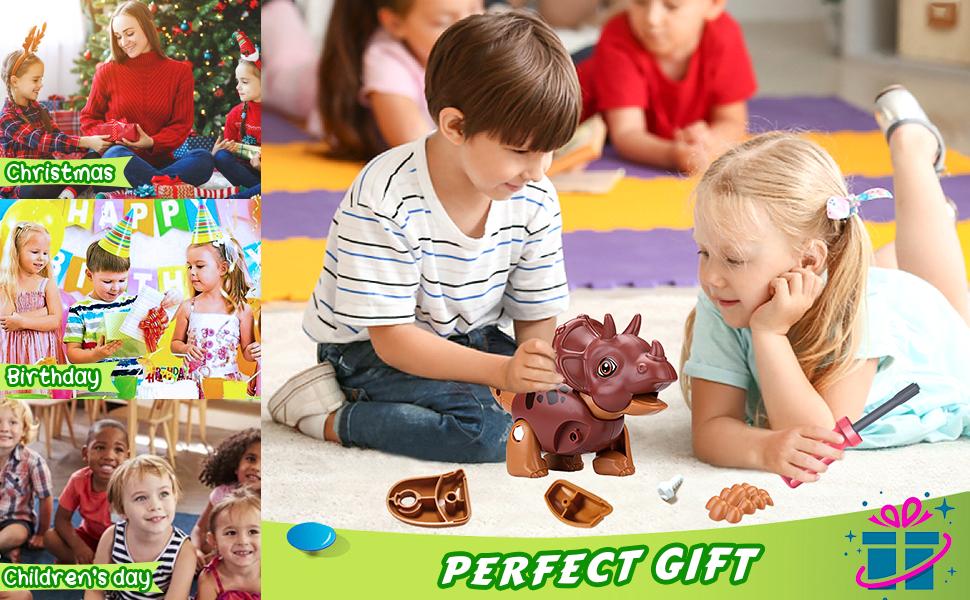 Perfect Kids Toys, Gift for Kids
Not only dinosaur toys for kids 3-5 5-7, stem take apart toys for boys and girls, but also ideal birthday gifts, Children's day gifts, Christmas gifts, Halloween gifts, etc.