---
Product description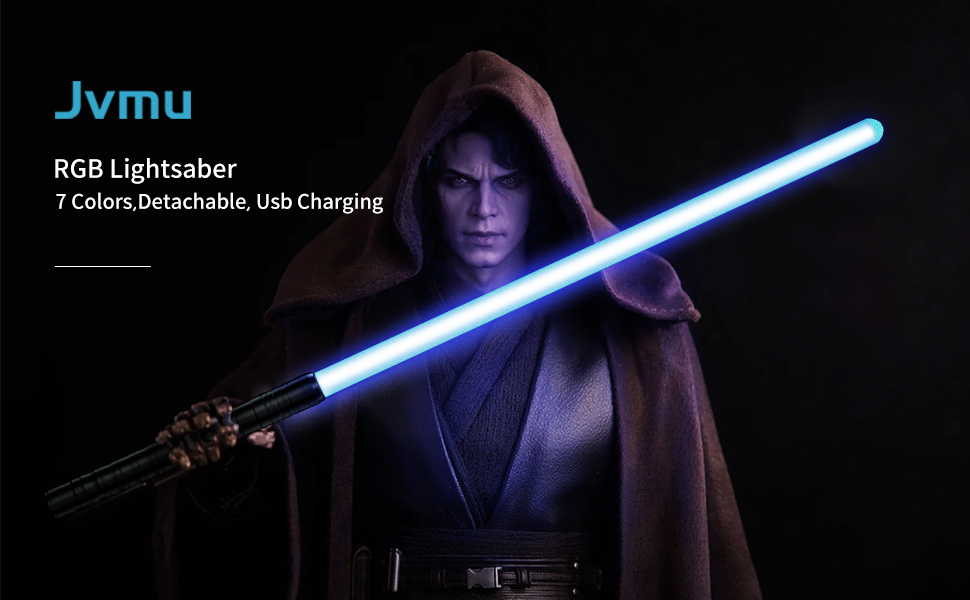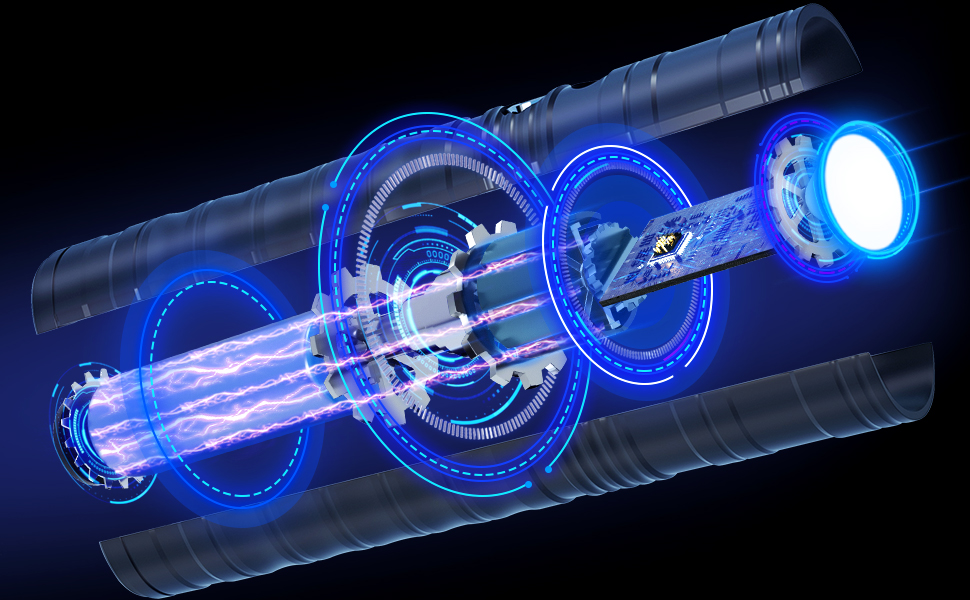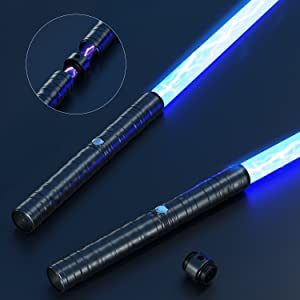 JVMU RGB Lightsaber
Can be Spliced
Can be spliced, portable lightsaber, can be combined and split arbitrarily.
7 Colors and 3 Modes
7 colors: Red, yellow, green, blue, pink and white,Three kinds of sound effects: boot sound, shutdown sound, battle sound
Type-C Charging
With Type-C cable, charging indicator. 1800 mAh large battery, only need to charge for 3 hours, can be used for 48 hours.
Lamp bead wattage: 12w

Size: handle 23cm total length 78cm

Handle color: black

Charging: Type-C

Material: frosted metal handle

Charging time: 3 hours

Battery capacity: 1800 mA

Luminous color: 7 kinds of light colors
RGB Lightsaber

Let you have cool role-playing, you only lack a JVMU RGB lightsaber, it has a variety of rich modes, take you to experience the fun of role-playing.

Metal Lightsaber Handle

Use high-grade metal material, matte feel, non-slip, not hurting hands, durable

12w Super Bright Lamp Beads

The built-in 12w super bright lamp beads and energy-saving chips can even make your bedroom more colorful. And interesting role-playing.
Splicable Metal Lightsaber

Can be spliced, portable lightsaber, can be combined and split arbitrarily.

7 Colors And 3 Modes

7 colors: Red, yellow, green, blue, pink and white,Three kinds of sound effects: boot sound, shutdown sound, battle sound

Package Inclusion

You will get: Lightsaber x 2, Type-C cable x 2, Connector x 1, "L" wrench x 1, Manual x 1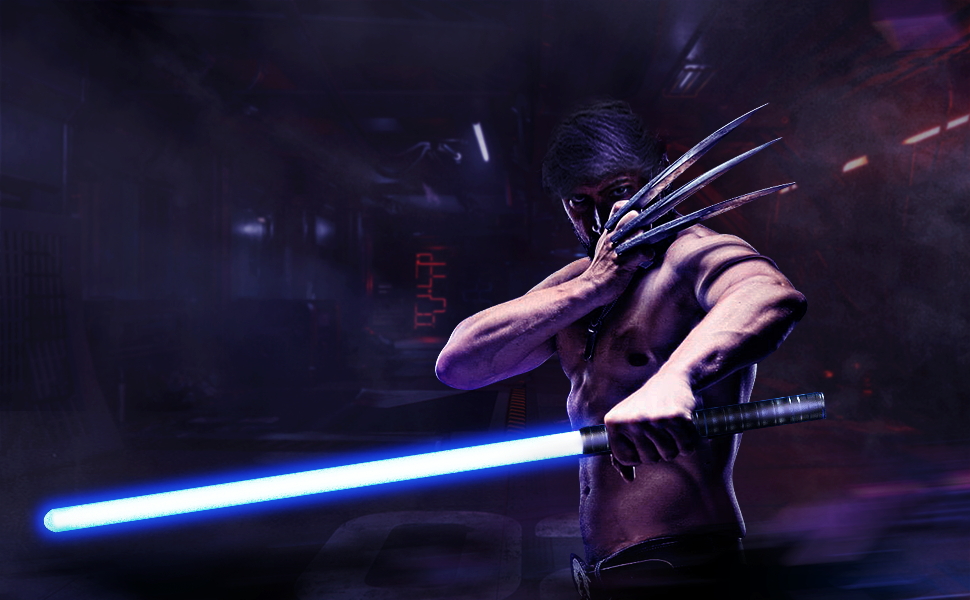 Important information
Exclusion of guarantees and responsibility