A big hauler for even bigger adventures. New cars are arriving in the hot wheels mega hauler. This massive hauler can be loaded with more than 50 cars in its six expandable levels and that's just the beginning. Connect the mega hauler to hot wheels orange track and roll your cars right into a side by side race for traditional track play. Each sold separately, subject to availability. Colours and decorations may vary.
---

Hot Wheels is dedicated to pulse-pounding action and over-the-top stunts. Kid-favorite collectible 1:64 scale vehicles range from muscle cars, sports cars, racecars, trucks, trending roadsters, track sets, playsets and so much more.
Features
| | | |
| --- | --- | --- |
| The coolest toy cars imaginable with realistic details, authentic decos and something for everyone — from themed character cars to Hot Wheels originals. | Build out an entire world of Hot Wheels to unlock kids' imagination and challenge them to overcome obstacles and test limits. | Epic thrills and customizable tracks kids can build and re-build with awesome accessories, launchers, loops and other iconic components for revving creativity. |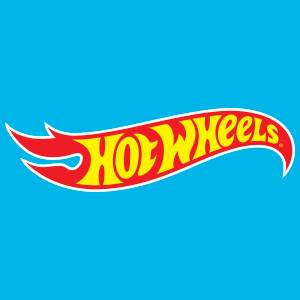 It's not the same without the flame! Hot Wheels delivers high-octane thrills while daring kids to challenge limits, while providing the ultimate toys and play systems to achieve their goals.