Exciting story play and realistic movie fun with the interactive Movie Moves Cruz Ramirez vehicle from Disney Pixar Cars 3. The new hero reacts to various motions and has over 65 sounds and iconic phrases!  Roll, spin, crash, lift up, flip, barrel roll, place Cruz upside-down and do her signature workout dance to get plenty of funny reactions! You can also choose Movie Moves Lightning McQueen and recreate even more dynamic scenes and interactive story fun. Each sold separately, subject to availability.
---
From the manufacturer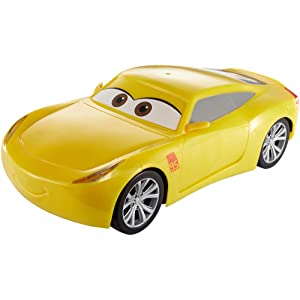 Heart and Humor
Disney/Pixar Cars movies entertain and warm fans' hearts. Their compelling, comedy-adventure stories about teamwork, friendship and courage inspire audiences to go for it!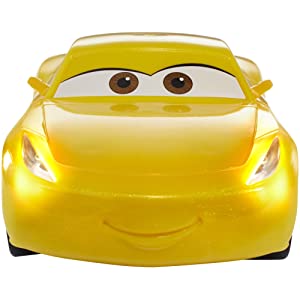 Authentic Action
Computer generated (CG) animation is bold and visually exciting and this vehicle was carefully crafted to evoke the personality, unique style and fun seen on screen, with a brand new character.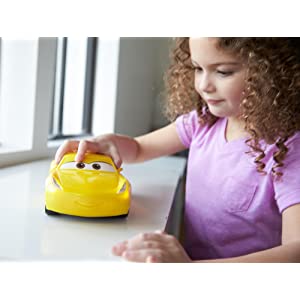 Toys That Come to Movie Life
Each Cars movie celebrates the humor and antics of autos and trucks that actually talk. Fans can recreate that fun with these toys that come alive with sounds and signature moves, just like their best-loved characters.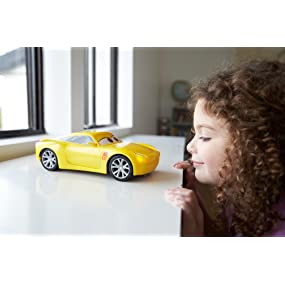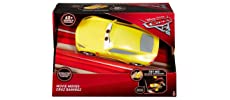 What's in the Box?
Disney/Pixar Cars 3 Movie Moves Cruz Ramirez.
Fun Iconic Sounds and Phrases
Re-create different race moves from the movie for lights and sounds! Move Cruz Ramirez forward, backward, left, right, upside down for fun phases from the film like 'Boop!' and 'You're my hero, McQueen!'. Even crash or flip over to unlock more special phrases.